REGISTER YOUR ADOPTED GREYHOUND, HELP MAKE PEACE WITH ANIMALS!

For every one of the Greyhounds that you register, the National Greyhound Association will donate $10 to us! Click here for details: 
https://ngagreyhounds.com/pet-transfer
Details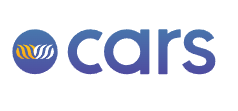 DONATE YOUR OLD CAR, GET IT PICKED UP, AND MAKE PEACE WILL BENEFIT 
CARS is a 501(c)(3) nonprofit that helps thousands of nonprofit organizations in the U.S. and Canada increase their fundraising and acquire new contributors through turn-key vehicle and real estate donation programs.


You can make a difference now!  Since we are an all-volunteer organization, every dollar donated (100%) goes directly to help the animals in need.
 Make Peace With Animals is a non-profit, 501 (C)(3) organization, so your donations are tax deductible. 
 
To make a donation, just fill out, print and mail one of the following donation forms with your gift to:
 
Make Peace With Animals
PO Box 488
New Hope, PA 18938
 
1)  For General Donations, special occasion donations and tribute donations, please use this form.



2) For Memorial Donations to memorialize a cherished loved one (pet or person), please use this form.